Claim Your Piece of the $1.1 Trillion Biotech Market With...
Project Greenlight
A Groundbreaking Investment System That Gives You a Shot at Six Triple-Digit Winners Every Single Month!
Hi, I'm Keith Kohl, and I'd like to welcome you to today's free Project Greenlight seminar.
I'm about to share the best investing strategy I've ever been involved with.
Project Greenlight is a breakthrough that gives everyday investors like you the chance to rake in massive payouts of up to $17,000 (or more)...
As often as six times every single month...
From the hottest — and most lucrative — market opportunity out there:
The $1.1 trillion biotechnology sector.
And it's growing larger constantly...
With global medical spending climbing to record highs every single month.
Never before in human history has so much money been pumped into one economic sector.
And the best part is you don't have to be a doctor...
You don't have to have a Ph.D. in biochemistry...
You don't even need to have a college education to get involved with this explosive sector.
With Project Greenlight, anyone can invest in biotechnology stocks...
And have the potential to rewrite their financial destiny...
And even set up their family for generations to come.
This is your chance to earn huge gains like 622%, 1,050%, and even 3,278% or more from the world's hottest pharmaceutical stocks...
And I'm about to show you exactly how it works.
What is Project Greenlight?
It's the result of over five years of quantitative financial modeling...
Nearly 57,000 man-hours...
And millions of dollars spent on an elite team of financial researchers.
Up until today, very few people even knew Project Greenlight existed.
Few have had access to it outside of my colleagues and me...
And for good reason.
Project Greenlight represents a quantum leap forward in biotech investing.
Utilizing a proprietary pattern-matching strategy...
Project Greenlight can predict down to the very day...
When a biotech stock is likely to explode and deliver well-timed investors a massive windfall.
Best of all, these profits can be locked in over and over again...
Every single month...
With signals showing as much as 95% confidence.
In fact, had you been able to use Project Greenlight yourself during an initial test run of just a few short weeks...
It would have helped you capture a 669% return on Amarin Corporation... in a matter of days...
Which would have turned a mere $2,500 into $19,225.
Project Greenlight would have also alerted you to the one-week pop of 190% on ProQR Therapeutics...
Which, with the same initial stake, could have handed you a cool $7,250 in easy cash.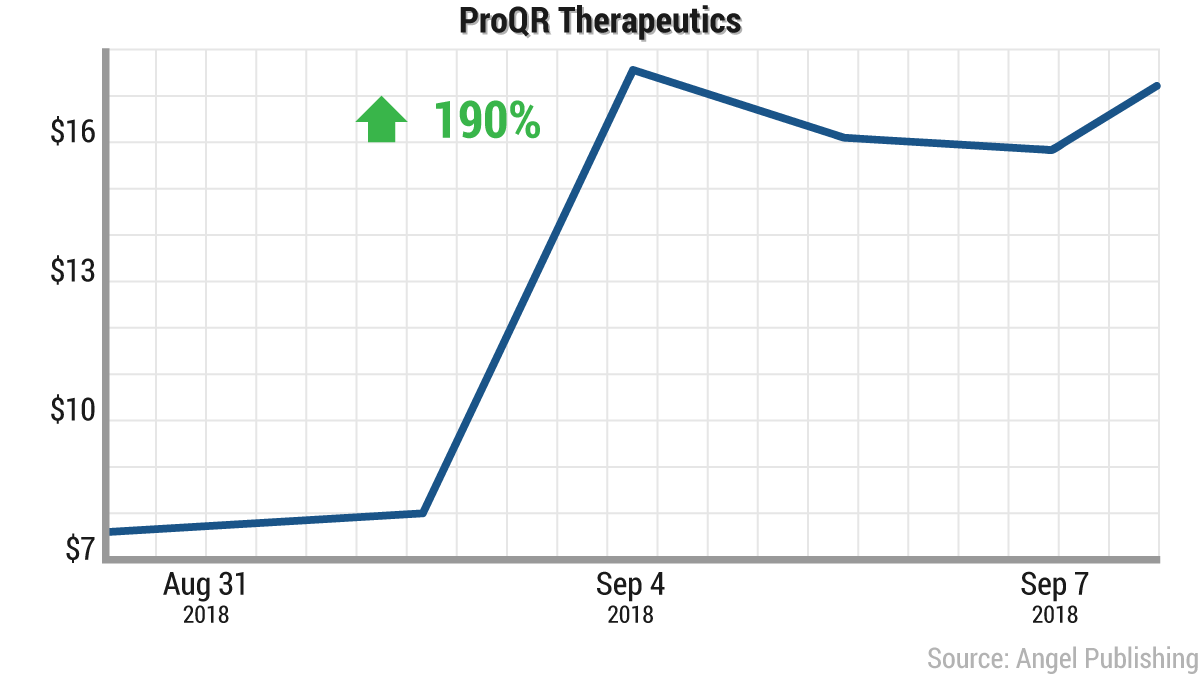 And it could have even helped you claim a staggering 3,278% return on Aquinox...
In less than a single day!
That's enough to turn just $500 into $16,890!
But that's only the beginning.
Because while turning quadruple-digit profits just ONCE would be a huge victory...
Project Greenlight aims to deliver those types of life-changing returns...
Week after week...
Month after month...
All year long.
And as long as you have 15 minutes a week...
And you can press a couple buttons on your phone or computer...
Project Greenlight can help you become a winning biotech investor — far sooner than most people would ever imagine.
In fact, just hours ago, a tiny biotech company lit up the screens at Project Greenlight HQ.
And its algorithm indicates that over the next few days, the value of this small company could skyrocket.
Similar setups have soared as high as 7,650%...
Enough to turn every $2,500 invested into $193,750.
It's one of the biggest profit opportunities Project Greenlight has ever detected.
And only you...
Plus a select few other lucky folks attending today's seminar...
Will learn how to get in on the ground floor...
And set yourself up to claim massive investing windfalls.
Now look:
I've been in this business for a long time...
And over the years, I've built a team of analysts with a truly incredible track record.
It's like these guys have a sixth sense that can detect exactly which trends are going to drive the future...
Years before anyone else is even thinking about that future.
It's a gift that's made me — and those who follow my research — a lot of money.
For example, we were some of the first to recognize the consumer robotics boom...
Recommending that investors pay close attention to a tiny company at the center of it called iRobot.
IRobot went on to return 1,696% to those who got in early.
Or how when the tablet and smartphone market was still quite young...
We pinpointed exactly where the real money was to be made...
And recommended Universal Display Corporation, a company that produces the light-emitting diodes that are crucial to every single phone, TV, and computer screen made today.
Universal Display rode its market domination all the way to the top...
And handed ground-floor investors a 4,991% return.
Not long after, we recommended big data play Crown Castle during its meteoric rise from just $2.18 a share all the way up to $135 a share.
That's a 6,099% winner that would have turned just $2,500 into nearly $155,000.
But it wasn't until just a few years ago that we gave our boldest and most lucrative call ever.
While Bitcoin was still trading at a measly $30 per coin, we told our readers it was a "highly attractive proposition."
And sure enough, it didn't take long for the price of a single Bitcoin to skyrocket to a jaw-dropping $60,000!
That's just the highlight reel.
With the help of my team, I've recommended so many winners that you would get bored long before I read them all.
But the truth is I don't have any special gifts or psychic abilities.
I'm simply a believer in two things:
Human psychology and quantitative mathematics.
My take is that if you understand those two things, it's incredibly easy to see where the markets are heading.
You don't have to make predictions — all you have to do is uncover what's already there.
Now, I'm not typically one to brag...
But I am incredibly proud of my recent track record.
We have upward of 1 million subscribers who tune into our daily market alerts...
And some are making serious money from our recommendations.
I'm talking about people like Maurice W., who recently wrote in to say:
Thanks to you at the end of 12 months I had a net gain of about $450k!
Then there was Neal B., who gushed:
I made over $55,000 on Himax Technologies and several thousand on Brooks Automation!
And John R., a loyal fan, who wrote:
My few thousand bucks is now almost 10 times larger and growing rapidly. [Keith's team has made] me more than a lot of folks earn in an entire year!
But as proud as I am of those results...
My new work with Project Greenlight could make them seem like small change.
Because after five years of development, I can confidently say that this strategy has the potential to return profits bigger than anything I've ever shown my readers before...
And can do it 10x more consistently as well.
Because while getting in on the ground floor of megatrends is great...
Huge market shifts only happen once every few years.
And if you miss out... well, you're going to have to wait a while before the next one.
So the question I've always asked myself is this:
"How can you clock 'megatrend-caliber' returns without having to actually wait for a megatrend?"
How do you replicate the gains from world-changing technologies like big data, robotics, and cryptocurrency?
After all, these are once-in-a-lifetime opportunities.
But the truth is there is one market sector that can hand investors "megatrend" returns of 1,000%, 3,000%, 5,000%, or more...
Up to six times a month, every month.
I'm talking about biotech.
It's the most exciting investment arena there is.
Nothing else even comes close.
In 2020, the FDA approved over 53 new drugs...
Going into overdrive to address unprecedented pandemic issues.
That's an average of four new treatments approved every single month.
And it wasn't just virus-related either...
Many of those new drugs have the potential to treat — or at least dramatically reduce the severity of — some of the worst diseases affecting mankind.
Cancer, Alzheimer's, multiple myeloma, glaucoma, arthritis...
These are diseases that destroy lives...
Which means there is always immense demand for any new therapy approach that can reduce those people's suffering.
And when a company releases a drug that can fill that immense demand...
It's virtually guaranteed that its stock price will soar...
Just like it did for Biogen and Celgene, which have returned over 6,200% for investors.
And Questcor Pharmaceuticals, which soared 5,000%...
Or genetic sequencing superstar Illumina, which handed investors a 900% windfall.
And let's not forget Medivation, the developer of the prostate cancer drug Xtandi, which has gained more than 11,000%...
And would have turned every $500 invested into $55,500!
Imagine pocketing all that money in just one month.
It could give you the freedom to take your entire family to the beautiful Caribbean islands...
Rent out a private boat to tour the secluded beaches...
And not have to worry about a single thing as you sip margaritas and relax on the white sand.
And the best part is you can feel good while doing it. I mean, these drugs can improve people's lives immensely, make them happier and healthier...
All the while, you get to profit. It's a win-win for everyone.
But before you go and start blindly investing in biotech stocks, you need to understand something first:

As it stands today, there are nearly 900 publicly traded biotech companies...
Many of them are working on dozens of new drugs at any one time...
And many of those new therapies will never see the light of day.
Either they won't work as intended or they'll be beaten to the market by a competitor.
So the question is how do you sort through the noise and figure out which companies are positioned to succeed and in turn make you the most money?
That's the central question behind Project Greenlight and the one my team and I have been working to answer for over half a decade.
And I'm proud to say that we finally have an answer.
My team has spent millions of dollars and tens of thousands of man hours, and we've worked to analyze virtually every single biotech trade over the past two decades.
We've purchased access to expensive databases and deployed cutting-edge algorithms that can comb through trillions of data points and highlight patterns that are virtually invisible to the naked eye.
And what we've discovered is absolutely remarkable:
There are three very specific signals my team calls "lights."
When combined, these lights can predict which biotech stocks will turn into massive winners using indicators with as much as 95% certainty.
You can think of Project Greenlight like a space shuttle.
When light No. 1 turns green...
The biotech stock is on the launchpad, primed and ready to go. But it hasn't taken off just yet.
When light No. 2 turns green...
The launch sequence is activated, the thrusters are engaged, and the stock is preparing for liftoff into the stratosphere.
But the final — and most important — third light has yet to light up.
When that happens and light No. 3 turns green...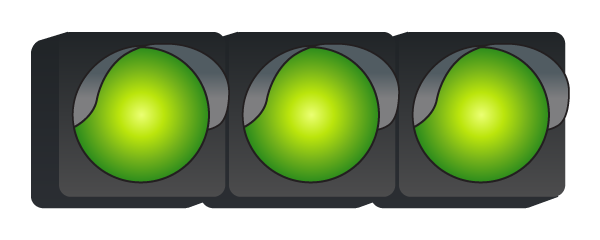 The stock price skyrockets...
And hands huge returns to the fortunate investors who got in on time.
Oftentimes the gains happen overnight...
Just like they did for SCYNEXIS Inc.
All three of its lights turned green during our early testing phase, triggering a trade alert.
And if you had access to Project Greenlight, you would have known that SCYNEXIS was positioned to skyrocket in the coming days.
Sure enough, when the markets opened the next morning after the alert, SCYNEXIS had jumped 64%.
Not a bad return for a good night's sleep.
Other times, it might take longer for a biotech play to take off...
Sometimes as much as a month.
But the gains can be far bigger.
Imagine if in just a single month you had been able to clock all these winners:
Editas Medicine for a 113% windfall...
Foundation Medicine for a 101% return...
A 76% winner on MannKind Corporation...
And a nice, big 212% profit on Prana Biotechnology.
They were all identified by early iterations of Project Greenlight before they spiked...
And if you had put just $2,500 into each...
You would have made a total haul of $22,550!
I've spent decades in the world of finance, and I've never seen anything with so much untapped profit potential.
So you might be wondering, "Why share Project Greenlight with everyone? Why not just use it yourself to make millions?"
Well, for one thing, investing and investment research have already made me wealthy...
And the truth of the matter is that I never need to work another day in my life.
I could spend my days yachting on the Chesapeake Bay...
Flying to Vegas for invite-only poker games at Bobby's Room in the Bellagio...
Or racing Porsches on a private racetrack.
But that's not what gets me excited.
Don't get me wrong, I loves sports cars and luxuries...
But what I truly love about investing is the high-stakes problem solving.
It's like professional sports:
You either win or you don't. There are no participation trophies.
And nothing beats the thrill I get when I uncover a massive profit opportunity.
When I beat the track record of hedge fund managers or when I leave the S&P 500 behind in the dust?
It's thrilling.
And frankly, it's addicting.
The fact that I could retire tomorrow doesn't change that…
But it DOES mean that I can put the thrill of the chase to work for other people...
Setting up hardworking regular Americans for the same success that I enjoy.
So this is my chance to pay it forward...
By unlocking the $1.1 trillion pharmaceutical market for regular folks.
You see, a lot of people are intimidated by biotech trading.
They think they have to be doctors or biochemistry Ph.D.s to understand the complex science.
But with Project Greenlight, it isn't complicated at all.
By using just three simple signals...
Project Greenlight can determine with up to 95% certainty which drugs will be approved by the FDA and which won't...
Setting investors up to make six figures or more in biotech profits.
Better yet, we make it simple and straightforward to understand.
If you asked most big banks, they would have you believe that biotech trading is as esoteric as Chinese tea futures or Argentinian livestock options.
That's how they justify their fat trading commissions.
But the truth of the matter is this:
Biotech doesn't operate by the same laws that govern the broader stock market.
Factors like interest rates, foreign policy in the Middle East, tariffs on Asian markets...
They don't affect biotech.
The reality is that people will never stop getting sick.
It doesn't matter whether the rest of the economy is up, down, or sideways — demand for new cures and therapies never goes away.
And the only thing you have to do to take a shot at six-figure paydays from the $1.1 trillion biotech market is wait for light No. 1... light No. 2... light No. 3...
And when we see all THREE GREEN LIGHTS, you know it's time to strike.
Let me show you exactly what I mean:
Project Greenlight recently focused on Novavax, a tiny biotech stock headquartered in Gaithersburg, Maryland.
Novavax is on the cutting edge of biomedical research.
It employs some of the best scientists in the world at its high-tech lab, located near the prestigious Walter Reed military hospital.
This is where the president himself goes for medical care...
Making this area a hotbed for cutting-edge research.
Novavax is no exception.
Its flagship product is an advanced flu vaccine called NanoFlu.
NanoFlu is a "recombinant hemagglutinin protein nanoparticle."
This is an amino acid sequence with the potential to significantly outperform other therapies in its class.
But you don't need to recognize a single word in those sentences...
Because all you need to know is that right before January 3, 2019...
ALL THREE LIGHTS TURNED GREEN.
And by January 8, Novavax shares advanced from $1.84 to $2.30...
Handing investors a 25% return in just one week.
The same year, the entire S&P 500 returned less than 7%.
So that means you would have more than tripled the return of the 500 biggest companies in America...
In just a single week!
And you didn't have to know any molecular biology...
Track any chart oscillations...
Or perform any advanced statistical analysis.
All you had to know was that when the three lights turned green, the stock shot up.
And that's one of the SMALLER gains we've seen.
Look at Reata Pharmaceuticals.
Reata's premier product is bardoxolone, a drug for kidney disease.
In June 2018, Project Greenlight pinged Reata...
And when the first two lights turned green...
We were ready and waiting.
And then, right before July 23...
The third light turned green...
And just like clockwork... Reata Pharmaceutical's share price climbed from $46.60 to $76.55 in just a single day of trading.
But it didn't stop there.
Reata's shares kept climbing...
And by October 14, they had hit $92.06.
That's a money-doubling play that would have turned every $500 into $1,000....
Every $5,000 into $10,000...
And every $10,000 into $20,000.
Most importantly, you wouldn't have had to know a single thing about nephrology...
Or understood the subtle machinations of the endocrine system at all.
All you would have had to do was wait for Reata's three lights to turn green and then ride the stock all the way up.
And then do it again...
And again...
Every time Project Greenlight finds a stock primed to explode.
Six times a month...
Every month.
Now, I'm sure you're wondering by now, what exactly are these three signals we call "lights" that have to turn green before a biotech stock is a go?
Well, it all starts with Light No. 1.
If you want to make BIG money trading biotech...
You have to find the stocks that can offer a BIG price movement.
If you take a mammoth company like Pfizer or Johnson & Johnson...
The chances that their stock price will move in any significant way is virtually zero.
What we're looking for instead are companies that start relatively small, meaning a big success will have a BIG impact.
The key word here is relatively.
Because "small" for a cancer drug will still be much larger than "small" for an obscure surgical device.
But both can lead to huge profits.
Of course, this is easier said than done.
There are nearly 900 publicly traded biotech companies on the market right now.
And 58 new companies go public each year.
You could easily spend weeks evaluating just one.
And at two weeks a stock, it would take you over 33 years to sort through all of them.
That's just not going to work.
Biotech price spikes can happen in a single day — or even a single hour...
And if you're caught flat-footed, the profits will pass you by.
If you want to make money, you have to be able to pinpoint on a dime which biotech companies are precisely the right size to return huge gains.
And thanks to Project Greenlight, we can do exactly that.
Every single hour of every single day, our pattern-matching algorithms comb through the hundreds of biotech stocks...
Comparing and cross-referencing their market cap, valuation, and trading volume relative to the other biotech companies around them.
It's a massive undertaking, but having so much real-time data at our fingertips is what allows us to predict massive biotech winners down to the very day.
So what exactly are our algorithms looking for while they're combing through all that data?
For a stock to get the first green light, it must lock into a narrow band we call the "relative reward" band.
This simply means that relative to their competitors and their target market, these companies are small enough to offer a huge return.
When our algorithm detects one of these companies, we're instantly alerted...
And the first light turns green.
At this point, the stock is on your radar and we're waiting to pounce...
Which is exactly what happened with Aquinox Pharmaceuticals.
Aquinox was a little-known biotech firm with a market cap of just $15.6 million — tiny for any sector.
So it landed inside Project Greenlight's "relative reward" bands...
Showing us that it had the potential for a huge price movement...
Which would make big money for savvy investors.
But if just the first light turns green...
It doesn't mean anything on its own.
For a biotech stock to be considered a winner to us...
It needs to have all THREE green lights.
Because not only do you need to know which stock is primed to explode in value....
You also have to know when that will happen.
Investing in the right biotech stock at the wrong time is like multiplying by zero.
It doesn't matter how good your starting position is — you'll still end up with nothing!
But if you time it right...
You can clock triple- or quadruple-digit gains...
Sometimes in as little as a single day.
The reason this is so important can be summed up in two words:
Regulatory approval.
It's the single biggest driver of biotech gains.
The Food and Drug Administration (FDA) has sole control over whether or not a drug can be approved for sale.
And while every country has its own regulatory agency...
They almost always follow the example set by the U.S.
That means the FDA is like the gatekeeper of the entire global biopharmaceutical market...
And whenever a breakthrough drug moves forward in the FDA approval process, the stock behind that breakthrough can SKYROCKET.
We call these "Critical FDA Events."
They could be an actual FDA approval...
Or even just positive trial results that indicate a drug actually works.
But no matter what, if you get in before any one of these Critical FDA Events are announced...
You're sitting on an opportunity to ride that gain to huge profits.
Of course, you need to know when a Critical FDA Event will hit...
And that information isn't publicly available... well, not through the FDA at least.
As a matter of policy, the agency doesn't publish an official list of dates when those events will occur.
But that's OK.
Because pharmaceutical companies know that a Critical FDA Event can mean a big increase in their stock price.
So they'll often publish the dates themselves in investor relations memos or press releases.
And you just have to be on the lookout for them.
Well, you don't have to be on the lookout for anything.
Project Greenlight does all the work.
The minute the first light turns green...
Meaning the stock is the perfect size to soar in value...
An automated web crawler is activated.
It utilizes the same kinds of textual analysis programming that search engines like Google or Bing use to index webpages.
And as soon as anything is posted anywhere online about one of these Critical FDA Events happening within the next few weeks...
The crawler will recognize it and alert us instantaneously...
And at that point our second light will turn green.
Let's go back to Aquinox.
It started out with a small relative market cap, so when the first light flashed green...
We knew it was worth serious consideration.
Then just a short while later, our web crawler indexed an investor relations report indicating that the company was on the verge of a Critical FDA Event.
Specifically, Aquinox was about to report clinical trial results on its bladder pain drug AQX-1125.
So the second light turned green...
Which meant Aquinox was like a rocket on a launchpad, ready to take off.
At this point, all we had to do was wait for the third (and final) green light.
So remember:
Green light No. 1 meant Aquinox was small enough to hand investors a big return.
And green light No. 2 meant that a Critical FDA Event was just around the corner.
But here's the burning question: How can we predict which way an FDA event will go?
After all, if you want to make triple- or even quadruple-digit returns...
You have to get in before the event occurs, and you have to get it right!
You can't just wait for a Critical FDA Event to hit.
Because if you do, the news will already be priced into the shares...
And you can lose out on tens of thousands of dollars in profit.
On the other hand, you don't want to put your money behind biotech plays that won't pan out.
In any given year, the FDA can reject up to 59% of new drugs.
And over the course of drug development, only 14% of drugs ever make it to market!
I don't know about you, but I only like putting my money on winners.
That is why light No. 3 is so important.
Because it allows us to predict, with up to 95% certainty, whether or not a biotech play will make it through FDA approval
It's an incredible level of accuracy...
But even with a 95% win rate, 5% will still miss the mark.
That is why in investing — just like in life — nothing is guaranteed.
And plenty of biotech stocks meet the first two green lights but end up with a negative FDA decision.
But at the end of the day, none of that really matters.
Because light No. 3 allows us to pinpoint exactly which stocks are the highest-probability moneymakers...
And toss out all the rest.
So what's the secret?
Well, I want you to imagine how easy it would be to make money from biotech if you had an entire staff of scientists, M.D.s, and Ph.D.s...
Poring over every new drug that's created...
Analyzing its composition, dissecting its study results, learning everything there is to know about it.
What's more, I want you to imagine that these M.D.s and Ph.D.s are all industry veterans who have worked for many of the same pharmaceutical companies you're learning about today.
Some even worked with the FDA itself.
And finally, I want you to imagine how easy it would be to get rich from biotech if you had all these experts working for you...
True insiders in every sense of the word...
Telling you exactly which drugs they think are most likely to be approved and lead to huge windfalls.
If that were possible, it would be a dream come true.
We're talking about a shot at paying off ALL your debt...
Buying a retirement home in Hilton Head Island, South Carolina...
And then spending your best years golfing and biking.
Well, fortunately, it's not a dream...
Because that's exactly what the third and final part of Project Greenlight is.
For the last five years, my team and I have been establishing an exclusive network of 250 doctors and scientists.
Every one of them has an M.D. or a Ph.D. hanging on the wall of their office.
Many of them are former bench scientists, which means they've worked for the exact same companies that we're analyzing.
Still others have worked closely with the FDA itself in the past.
Their education and experience allow them to understand new drugs on a level most investors can only dream of.
And the cost of maintaining such a high-profile network is... let me just say...
Out of reach for the average Joe.
But not for us. We've spent millions of dollars leading up to the development of Project Greenlight.
And a good portion of that has been spent on a proprietary platform that brings all these experts together.
And whenever a new drug pops up on our radar...
Our network of scientists and doctors gauges the likelihood of that drug being approved by the FDA.
They look at what kind of drug it is, which disease it's targeting, the method of delivery, and, of course, all the available trial data.
They even look at the voting history of the FDA panel members who make the final decisions.
All this information is collated into a simple algorithmic score we call the "Chance of Success."
It gives us the exact probability of a drug approval — with up to 95% accuracy.
Simply put, we're giving regular folks the chance to leverage the same level of expertise that was previously confined to the big investment banks on Wall Street.
It's now possible for anyone to invest in biotech as if they were an "expert."
Our network of Ph.D.s and M.D.s does all the heavy lifting for you.
And all the science, all the trial data, all the facts and figures are reduced to just one score:
The Chance of Success...
Which can predict whether or not a drug will be approved.
If the Chance of Success score is low, we don't waste our money.
But if the Chance of Success is high, it triggers the third light to turn green.
And it's only a matter of time until the stock potentially skyrockets...
Just like it did with Aquinox Pharmaceuticals.
We knew that the company was small...
And we knew that it had incoming trial results on its bladder pain drug AQX-1125.
So the first two lights were green.
And when we received the Chance of Success score, which indicated AQX-1125 was likely to be approved...
The third light turned green.
We knew Aquinox was about to explode in value.
At the time, it was market close on a Friday and Aquinox was trading for less than $2 a share.
But then the company's groundbreaking clinical trial results hit, just like our experts predicted...
And by Monday, shares were trading as high as $55.75.
That's a 3,278% return in less than a single day.
If you put just $1,500 into that trade, you could walk away with $50,670!
That's like swapping a golf cart for a 2020 Mercedes-Benz E-Class...
In a SINGLE day.
And remember, these huge winners happen over and over again...
At least six times a month, every month.
For example, a short while later, Project Greenlight detected Amarin Corporation.
It's a pharmaceutical company based out of New Jersey that specializes in novel treatments for cardiovascular disease.
And with an $871 million market cap, it was a small player in its field...
Which means the first light was green.
Amarin was also about to announce results for its new drug Vascepa — a special formulation of omega-3 fatty acids that was designed to help patients lower their triglyceride levels.
That's a Critical FDA Event, so light No. 2 was green.
And after our network of insiders gave Vascepa a high Chance of Success score, you can probably guess what happened next.
Sure enough, the clinical trial results were excellent and Amarin's stock SHOT UPWARD.
Shares climbed from $2.99 to $12.40 in a single day of trading — a gain of 314%.
And then it kept going.
Within 30 days, the stock had climbed to $22.98, a return of 669%.
That's enough to transform a $15,000 investment into $115,350.
That's like turning a shed into an entire beach house...
In less than a calendar month!
Then there was Viking Therapeutics.
With a market cap of $661 million, Viking was far smaller than many of its competitors.
That meant an FDA decision could seriously move the price.
So the first light was green.
Viking also had a fast-approaching Critical FDA Event surrounding its VK2809 therapy for alcoholic fatty liver disease.
So light No. 2 was green.
The profits were so close we could taste them.
But if the event ultimately went against Viking Therapeutics, its stock price would have fizzled.
Of course, that's not what happened.
Our network of experts gave VK2809 a high Chance of Success...
And BOOM!
Like clockwork, Viking Therapeutics' stock climbed 87.3%...
Essentially DOUBLING your money...
In less time than it takes to mow the lawn.
Do that a few times in a row, every month, and you might never have to work again!
This is life-changing money we're talking about. With Project Greenlight, truly anyone can rewrite their financial destiny.
By this time next year, you could own your own luxury Airstream RV…
Have a brand-new eight-cylinder Ford F-150 to tow it…
And be spending your golden years touring the southwest.
In fact, that's exactly what happened to Josh K., who recently shared his biotech success story online.
He reported seeing an amazing $34,276 profit in a SINGLE DAY.
That was just a small portion of his TOTAL haul of $187,366.
With all that money, Josh was finally able to pay off his house...
Ensuring that he and his family will always have a roof over their heads — no matter what.
The point is Project Greenlight can hand you massive biotech profit plays — just like the one Josh cashed in on — six times a month, every month.
I'm talking about moneymaking opportunities like the one we recently saw with MacroGenics.
The company is focused on antibody-based cancer treatments.
At just a $470 million market cap, it was tiny relative to its competitors...
Which meant it got the first green light.
And when our textual recognition algorithms picked up that MacroGenics was waiting on an imminent and Critical FDA Event to drop...
The second light flipped to green.
Then our experts agreed that the company's new breast cancer drug had a high Chance of Success.
So the third and final light turned green.
And sure enough, in less than 24 hours, MacroGenics saw a 125% gain!
But remember:
Project Greenlight isn't just about making biotech investing incredibly profitable — it's about making it incredibly EASY as well.
All you have to do is wait for the three green lights... and then STRIKE.
Look at Aldeyra.
This tiny biotech company started SMALL with a market cap of $164 million, easily turning light No. 1 green:
It had a drug in its pipeline ready to be scrutinized, so light No. 2 turned green as well.
And according to our experts, the drug's Chance of Success stood far above its competitors, so green light No. 3 was a go.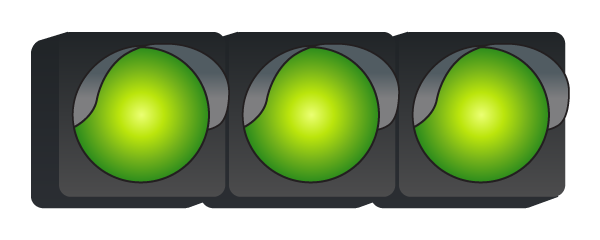 Can you guess what happened next?
The stock shot up 86%, netting investors more in a single trade than most make in a whole year.
And let's not forget ProQR Therapeutics, a biotech company whose sole focus is on rare genetic diseases.
Its market cap of $237 million was the perfect size.
So light No. 1 — green.
In August 2018, it had an imminent Critical FDA Event approaching: trial results on its QR-110 drug candidate.
So it breezed past green light No. 2...
Which brought us to the crucial green light No. 3.
Luckily, our exclusive network of M.D.s and Ph.D.s ruled that ProQR's drug had a very high Chance of Success.
So light No. 3 turned green.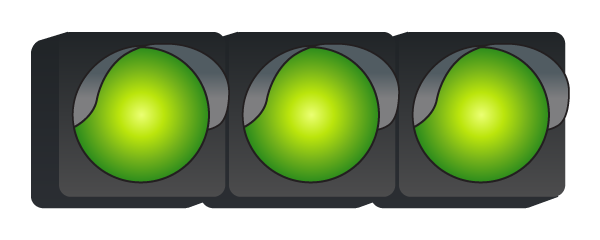 And BANG.
The company released positive trial results and within a single week, shares climbed from $7.45 to $21.60 — a gain of 190%.
And you would have essentially tripled your money!
That's the power of Project Greenlight.
What if you had a vacation budget of $5,000… and you executed a simple trade… TRIPLING it to $15,000?
That could mean staying overseas an extra week...
Upgrading to business class for the whole family on your flight home… or coming back with a new set of golf clubs and a Swiss wristwatch.
It's like you've stripped out all the uncertainty from biotech and just been left with the best parts.
Anyone would be insane not to try it.
But I want to be very clear that Project Greenlight is on the cutting edge.
I'm not some guy on YouTube in a rented Lamborghini promising that no-money-down real estate will make you a billionaire.
Project Greenlight uses the same SCIENTIFIC research that you would get from a Wall Street bank.
The only difference is I don't have to justify my fees by using lots of jargon and complicated math.
I'm not a registered investment adviser, and I'll never ask you for access to your trading accounts.
I don't charge interest, and I never take kickbacks from the companies that I recommend.
I'm a publisher.
I justify my job by setting up my readers for huge profits.
And while this is by FAR the most accurate investing system I've ever seen, there are no 100% sure things in investing, just as there are no 100% sure things in life!
Elite investors think about investments in terms of probabilities, not certainties.
In fact, if you do see an investing "expert" talk in absolutes, that's a good sign that they're full of crap.
Project Greenlight is about stacking the deck in your favor as much as humanly possible.
In fact, Project Greenlight stacks the deck so far in your favor that it's almost like cheating.
But even with a 95% win rate, 5% will miss.
So let me be very clear:
Trading small biotechs is risky.
I can't make any guarantees that every single stock will have a massive gain.
But here's one thing I can guarantee...
If you stay OUT of the biotech market, you WILL miss life-changing gains.
I'm talking thousands, even tens of thousands of percent in profit.
Because when you invest in small biotech stocks, you only need to put in a few thousand or even a few hundred dollars for the chance at massive profits.
It's an investing philosophy known as "asymmetric risk and reward"...
Meaning your risk column is tiny compared with your reward column.
And I think we can all agree that making a $500 or $1,000 investment for the chance to profit $50,000 or even $550,000 is a huge unfair advantage.
Because a single win will make up for dozens of losses.
And get this:
Asymmetric risk and reward is BUILT into the system...
If you don't have the chance to make 10x or more on your money, the stock won't even get past Project Greenlight's first criterion, let alone the second or third.
Any trader would be thrilled with that type of gain, not to mention the gains we've covered earlier.
Heck, any INSTITUTIONAL trader should be thrilled with those gains.
So you might be wondering, Why aren't the big banks doing this?
Well, here's the thing.
Because Project Greenlight targets small biotech stocks, it's TOO SMALL for many large institutional players.
While a gain of $250,000 or $500,000 is life-changing to a regular investor, even a gain of $1 million is TOO SMALL for a company like Goldman Sachs.
In fact, a Goldman trader could be FIRED if they only produced $1 million in profits a year!
How crazy is that?
The type of biotech gain that would change the life of most hardworking folks...
Could get a trader at a big bank fired.
But at the end of the day, it's just math.
Goldman Sachs has a market cap of roughly $121 billion.
Morgan Stanley's is about $159 billion.
And JPMorgan Chase is worth a staggering $454 billion.
These companies need to invest tens of millions, if not hundreds of millions of dollars to move the needle...
So they're simply too big to get in without moving the market.
Look, the big banks aren't dumb...
They know that these $100,000, $250,000, and even $1 million gains are out there.
But they have to leave them to the lean, nimble traders like us.
This means there's a chance for regular guys to get one over on these massive institutions.
But even still, it's a delicate balance.
If enough solo traders move into a stock, that can shift the price as well.
And if the price starts moving too fast too soon, that takes away the chance for Project Greenlight's massive gains.
That's why the invitation I'm about to extend will only go to a small group of investors attending this seminar today.
Any more than that could mean too much money flowing into these tiny biotech stocks...
Which risks moving the price prematurely.
Of course, if you get in BEFORE that happens...
The sky's the limit.
And nowhere is that truer than the opportunity I'm lasered in on RIGHT NOW.
This could very well be the biggest play Project Greenlight has ever detected.
Just hours ago, a tiny biotech company...
Whose stock is trading for pennies on the dollar right now...
Lit up all THREE green lights.
The company is eagerly awaiting an FDA decision on a groundbreaking new drug.
And if it's successful, this new drug could revolutionize one segment of the pharmaceutical market worth up to $97 billion.
Not only that, but our expert network has given us an absurdly high Chance of Success that this drug will be approved by the FDA.
In fact, we've never seen a Chance of Success score this high for this kind of drug before.
The next Critical FDA Event is expected to be released within the next few weeks.
Which means just a few days from now, if things go how we expect...
This tiny biotech company could experience a historic 7,650% surge in value.
And for the few lucky investors who are along for the ride...
This stock's massive run-up could potentially turn every $2,500 invested into $193,750.
That's not just money — that's life-changing money.
The kind that can give you total freedom. By this time next week, you might be able to pay off all your medical bills...
Rebalance your retirement accounts...
And maybe even put a down payment on a second vacation home.
And as big as that play has the potential to be, it's only one of several plays that Project Greenlight spits out every month...
Each with double-, triple- or quadruple-digit upside potential!
So the question is how can you get access to Project Greenlight and start setting yourself up for massive biotech winners?
Until recently, Project Greenlight has only been seen by myself and the top members of my research team.
I wanted to smooth out all the kinks...
And ensure that it can live up to everything I wanted it to be.
And I'm proud to say:
Mission accomplished.
Project Greenlight is now a well-oiled, battle-tested investing strategy.
And it's ready to be rolled out to the wider world.
But only for a very small number of people.
So the question now is will you be one of them?
Now, just to be clear...
I'm not looking for people who are content with their current financial life.
I only want ambitious investors who are ready to make the money they deserve.
If you dream of working at your job for another two decades...
Or scraping and scrounging for loose change to fund your retirement...
Then Project Greenlight is NOT FOR YOU.
But if you can click a few buttons on your phone or computer a few times a week...
If you wouldn't be ashamed of cashing four- or five-figure checks almost as frequently...
And if you're ready to experience the rush of clocking fast-moving gains like:
3,278% on Aquinox Pharmaceuticals
190% on ProQR Therapeutics
212% on Prana Biotechnology
54% on Dova Pharmaceuticals
86% on Aldeyra Therapeutics
87.3% on Viking Therapeutics
113.3% on Editas Medicine
669% on Amarin Corporation
Over and over again, month after month...
Then listen closely:
Project Greenlight is only one part of a much larger service I've created called:
Topline Trader.
And I'm inviting you to try it out risk-free TODAY.
This is the most comprehensive biotech investing service in the entire world.
Not only do you get every high-impact play picked up by Project Greenlight...
But members of Topline Trader also receive a whole host of additional highly lucrative benefits.
You'll have access to knowledge and opportunities most Main Street investors can only dream of...
Knowledge that could set you up for huge winners over the next few years.
The first thing you're going to get is a special trade dossier revealing all the details of the next profit opportunity.
It's called:
"Fortune Maker: The Tiny Biotech Stock Poised for Life-Changing Returns!"
It reveals everything you need to know about this tiny company...
Its name, its ticker symbol, the drug candidate that could propel its share price to never-before-seen heights...
And step-by-step instructions on how to get into it.
Within seconds of receiving the special investment report, you'll be able to stake as big of a claim as you like in this tiny company...
And reap all the potential rewards.
A $500 stake could turn into $38,750.
A $2,500 stake could become $193,750.
And if you want to go even bigger, a $10,000 investment has the potential to turn into $775,000!
Now get this:
The stock may not hit a 7,650% return at all...
It's entirely possible that it could climb even higher!
And because all three of its lights have turned green...
Its success is all but guaranteed!
But as big as that opportunity is, it's still only one of the many biotech trades Project Greenlight will recommend every month.
Whenever Project Greenlight detects a stock primed to explode, you'll receive an instant alert we call "Project Greenlight Alerts."
Each trade alert gives you:
The ticker symbol of a biotech stock projected to give you a four- or five-figure payday.
How the stock answers each of Project Greenlight's three questions.
The date we expect the price to move.
Detailed instructions on how to invest BEFORE that happens.
This is your path to capturing massive gains with nothing more than the click of a mouse.
Each alert is delivered to your inbox using our secure Maryland servers.
You can even have them sent directly to your smartphone, tablet, or laptop.
When you become a member of Topline Trader, we'll be with you every step of the way.
Because your trade alerts also keep you updated on previous trades, telling you when to lock in a winner...
And when there might be ANOTHER big win on the horizon for the same stock...
This also gives you the chance to reinvest and compound your returns.
Let's say you start with $2,000.
A 25% return in January puts you at $2,500 by February.
But if you'd continued reinvesting once a month with the same results, you'd be at $23,000 within a year.
That's nearly a 1,050% gain.
And compounding returns only get bigger as time goes on.
By the end of your second year, you'd be looking at over $330,000 from an original investment of $2,000.
And all that took was one winner each 30 days!
Just these trade alerts alone would be worth the price of admission.
Heck, it would make Topline Trader worth the $25,000 many have told us we should charge.
Of course, with today's "charter member" offer, you won't pay anywhere near that.
Plus, Project Greenlight Alerts are far from the only thing you'll get when you join.
I said that Topline Trader is the most comprehensive biotech investing service in the world.
And I mean it. Our members will learn how to make tons of money from every corner, nook, and cranny of the biopharmaceutical market.
That is why when you join, you'll also receive immediate access to:
"TITAN GAINS:
How to Earn Massive Profits on Massive Biotech Stocks"
My team and I ALSO locked in on three large-cap biotech stocks (or what we call "titans") right now.
Each one could juice your portfolio for YEARS to come.
Titans offer the steady growth that comes from fat margins and locked-down distribution deals with hospitals...
And the steady dividends that come from multiple bestselling pharmaceuticals.
In fact, one of our biotech titans dominates multiple pharmaceutical sectors including testosterone enhancement, pain management, and tumor reduction.
That means it's been able to increase its huge dividend every single quarter for the last 46 years.
Just an average size retirement account holding this "dividend titan" pays a yield of $5,234.
And the payouts come every single quarter!
Plus, that's just an average retirement account.
A more generous account could take those payouts well into the $20,000–$30,000 range.
That's like being paid a professional salary just for holding shares in one of the most established companies in the world.
From the moment you open this report, you'll see:
The name of this stock.
Our recommended entry price.
All the details on its current medical blockbusters, plus the many in development.
And you'll get all this info for the two other titans as well!
This special report will allow you to balance out the rapid gains of Project Greenlight with buy-and-hold positions that promise profits for years to come.
After all, why be the tortoise OR the hare?
You can be the tortoise AND the hare.
Topline Trader will give you every conceivable way to profit from biotech.
Nothing will be hidden from you, especially after you receive the next special bonus:
"CASHING IN ON CATALYSTS:
Your Quarterly Guide to the Overall Biotech Market"
At the start of every quarter, we send you a fresh report on the biggest upcoming impact events in biotech.
We'll tell you about stocks that already meet one or two of the three criteria for Project Greenlight and when we expect that final third light to turn green.
This is perfect for members who want to go deep.
It gives you a summary of what to expect up to three months in advance.
And here's the thing:
These digital reports are NOT static.
These aren't the old days of getting The Wall Street Journal in the mail and seeing stock charts that are hopelessly out of date by the time the ink touches your hands.
My team and I are constantly monitoring the markets and updating ALL these reports with new information that can help you make even more money.
And you get to access all of that live through the:
TOPLINE TRADER VIP LOUNGE:
Your Secure Members-Only Web Portal
As soon as you join, you'll get a secure password and username to the private, members-only website.
That's where you'll find every single Project Greenlight Alert, so you can double-check or go back to any alert you may have missed.
It has the "Titan Gains" report so you can balance out your Project Greenlight gains with the fat dividends and steady growth of industry Goliaths.
It has an archive of every "Cash in on Catalysts" quarterly guide so you can track your success backward and forward for months at a time.
There's enough profit potential in just these reports to start your own biotech hedge fund.
And that's not even HALF of what you'll get access to the moment you join.
The members portal is home to ALL our cutting-edge biotech profit ideas, including research reports we haven't even mentioned yet.
This is the most all-encompassing investment package I've ever seen.
We're putting the power back into the hands of everyday investors like you...
Giving them a way to achieve freedom, independence, and full control over their destiny.
With Topline Trader, regular folks can learn how to live a life of leisure, a life of easy retirement, TODAY...
Rather than five, 10, or 15 years from now.
And that's what I've been doing my entire career...
Making people — from lawyers to doctors to skilled tradesmen — more profits than they could have ever imagined.
I'm talking about members like Dr. Steve B., who said:
Last year I was able to do a $7,000 bathroom remodel thanks to your stellar investment advice.

Since then my gains have continued to be so extraordinary that it is possible to remodel the kitchen this year and have enough left over to make a healthy contribution to our custodial accounts for our grandchildren.
Or Glyn T., who wrote to say:
"I really enjoy Keith's commentary and his stock calls have been pretty much dead on. [Keith's newsletter] has been the best money I've ever invested."
Or Amanda C., who told us:
I followed the recommendation... and sold my position, making 2,375% profit.
I love hearing my readers' amazing success stories.
But there's plenty of room for more.
If you're watching this at home, I want you to know:
You could be the next one.
Especially since I'm adding ANOTHER bonus for anyone who joins TODAY.
It's called:
"TOPLINE TURBOCHARGER:
The Extra Step That DOUBLES Your Profit Potential"
This ultra-simple guide shows you the one secret step to make a trade profitable...
Even if a biotech stock goes DOWN.
That's right, you win EITHER WAY.
By making just a few extra clicks per trade, you can play BOTH directions.
Now, it takes a slightly higher investment upfront...
But in return, you get a real life "cheat code."
It's long been believed that only hedge funds and multimillion-dollar family offices could execute this "turbocharger" strategy.
And they want you to think that!
But thanks to online trading platforms like Fidelity and E-Trade, everyday investors can easily "turbocharge" their trades too...
And reap turbocharged profits along with it!
I'll walk you through every step and show you exactly how to do it.
You'll even learn how to apply this strategy to other sectors and investments.
Thinking that Bitcoin is due for a big price movement, but you're not sure if it will go up OR down?
Well, "Topline Turbocharger" will show you how to profit in EITHER direction.
This report alone could be worth $10,000 if you were in the traditional investment banking world.
But it's yours free when you join Topline Trader today.
And I want this to be the most profitable decision you ever make as well as the easiest decision you ever make.
That's why, if you ever have any questions, no matter what they are, you'll have direct access to our:
VIP CONCIERGE SERVICE
This is a dedicated service ONLY for our highest-level subscribers.
You get Monday–Friday access to our English-speaking customer care team, located in our Maryland office...
PLUS 24-hour access by email.
Don't hesitate to reach out.
This is an ultra-premium service and you're going to get ultra-premium treatment.
Now, I'm sure the question on everyone's mind at this point is:
"How much is this going to cost?"
Let me be straight:
Providing this level of service isn't cheap.
The full-time staff, the proprietary data networks, the secure U.S. servers...
The network of 250 biopharmaceutical experts weighing in on every new drug...
All of that requires a significant investment on our end.
And when you consider that you could easily make six figures on your first trade alone...
I know that Topline Trader would offer HUGE value even at a list price of $10,000 a year.
But I'm doing something very special for everyone watching this today.
I'm offering a special "launch discount."
Because I don't want people to miss out on life-changing profits.
So here's the deal:
If you join today, you won't pay anywhere near $10,000.
You won't even pay 50%, 60%, or 70% of that price.
Even if you did, Topline Trader would still be a shockingly good value.
But I'm not content with just making it a good value...
I want Topline Trader to be the best decision you've ever made in your entire life.
That's why I'm offering an unheard-of DOUBLE guarantee.
Guarantee #1:
You'll have 90 days to enjoy Topline Trader...
And all the profit opportunities it offers.
If you're unhappy in any way with Topline Trader during that period, all you have to do is say the word, and we'll provide a full refund.
Now, given our track record of success, I honestly don't expect that to happen...
But if you sign up for Topline Trader and do decide to cancel, you STILL get to keep everything, including all special training materials like the "Topline Turbocharger" and the other special dossiers and reports.
Guarantee #2:
Look, this is by far the most profitable trading strategy we offer.
And we don't make statements like that idly.
So I'm going to make the following bold second guarantee:
If I don't show you at least six incredible biotech trading opportunities within your trial period...
I will give you another year FOR FREE.
That's right, I will give you by far the most precious resource we have:
Time.
Completely for free.
Simply call our VIP concierge customer service, request the extra year, and it's yours.
Which means there's absolutely ZERO risk in trying Topline Trader today.
But there is still a catch:
As I mentioned earlier, these opportunities are too small for big banks to take advantage of without distorting the market...
But if enough everyday investors get in, that can ALSO distort the market.
And I'm committed to giving all my members MAXIMUM profit opportunities.
So that's why I'm only opening 450 slots today.
Any more than that risks diluting profits.
And I'm afraid this number is nonnegotiable.
As of right now, you're one of those 450.
But if you exit this opportunity, your spot will go to the next person in line...
And you won't see this special promotional pricing ever again.
In fact, once all the slots fill up, you may never get to join PERIOD.
So look: There's no question whether a group of everyday investors will get filthy rich from biotech...
THEY WILL.
The only question is:
Will YOU be one of them?
I urge you: DO NOT LET THIS OPPORTUNITY TO GET RICH PASS YOU BY.
All you have to do is click the button below RIGHT NOW.
This takes you to our SSL-secured order form, where you'll have a chance to review everything before your order is final.
My team and I will be waiting for you on the other side.
Your financial future is in your hands.
I know you'll choose to make it a wealthy one.
So on behalf of the entire Topline Trader team, thank you for watching.
Just click the button below and JOIN NOW.