The Secret to 10... 50... Even 80 Times Your Money...
The Most Powerful Cannabis Patent in the World Just Expired...
And It's Opened a RARE $800 Billion Profit Window
Early investors are already moving on an opportunity that could turn every $1k into $7,900
Dear Reader,
Right now, the cannabis market is worth an estimated $10 billion.
But six months from now, it's primed to explode 80-fold.
This gives you the opportunity to make a fortune...
And it's all thanks to one overlooked event.
Let me explain...
The U.S. Government Just Slipped Up. Big Time.
For more than two decades, the U.S. government has reigned over the cannabis industry with an iron fist.
It alone decided who could and who couldn't make money...
And its power was all thanks to a single slip of paper — one known as Patent 507.
I'll explain more about the patent in a moment, but first, understand this...
The U.S. government just slipped up. Big time.
And it all happened in one day, a crucial event that went unnoticed by most investors.
Yet it gives you the chance to earn 10... 50... even 80 times your money.
But to truly understand the power of Patent 507 — and exactly why it's so important...
You first have to understand the power of the cannabis industry itself.
80 Times Your Money in the Next Year Alone
Over the past couple of years, the demand for legal cannabis has gone parabolic.
Thanks to legislation all over the globe, there hasn't been a faster-growing industry since the Internet.
Even if nothing had changed, the cannabis market was projected to grow by at least 25% per year for the next five years...
Creating a $100 billion market in just half a decade.
But something did change...
Giving rise to an industry that could well be worth $800 billion within just a few years.
I don't have to spell out what that means for investors.
But I will. This is HUGE. It's bigger than anything we've seen in the history of the stock market... and it's set to create more millionaires than the dot-com boom.
I'm talking about 10... 50... even 80 times your money in the next year alone.
And it's all thanks to that slip of paper I mentioned earlier — Patent 507.
Get In on This Massive Cannabis Surge
On April 21, 2019, the U.S. government let Patent 507 expire.
It wasn't an accident. It wasn't an oversight.
It was done on purpose, and it could easily go down in history as one of the greatest follies of all time.
For the government, that is.
For ordinary investors all over the globe, it's the best possible thing that could have ever occurred.
You see, Patent 507 is what gave the U.S. government strict control over the cannabis industry.
And it wielded that power excessively.
It allowed it to create severe rules that prevented companies from making new products...
It gave it the power to exact punishment for any infringement...
And it let it control every aspect of any company that was lucky enough to get in on the cannabis craze.
In short, it limited the market to a severe degree.
But that's over and done with.
Now, companies and investors alike are about to rake in obscene amounts of cash.
How to Turn $500 Into a Life-Changing Windfall
Nothing like this has ever happened before. In history.
But it amounts to this:
Anyone can take advantage of the cannabis industry without reserve.
Companies that were once forced out of the most lucrative market on Earth can now jump in with both feet.
And investors the world over now have a virtually endless choice of companies that are set to pay out massive profits.
The good news is, it doesn't take a ton of capital to take advantage of this.
Just a few hundred bucks could turn into a life-changing windfall.
The only thing is, you must pay close attention to everything I'm about to outline.
Because now that Patent 507 has expired, the dam has fallen and a tidal wave of profits is set to be unleashed.
Dozens of companies are already flooding the cannabis market, positioning themselves for incredible growth.
Hundreds of executives are in the process of signing deals, creating new products, and taking their companies to new heights...
The entire industry is set for an epic explosion... even more explosive than what we've seen already.
And in the event you aren't aware, what we've seen already has been creating millionaires faster than you can count...
This Is a Perfect Storm for Profits
Even before Patent 507 expired, the cannabis market was red hot.
As Forbes says, cannabis stocks "have been making people rich."
And these aren't high-placed execs or expert brokers here...
These are ordinary investors who have been catching massive wins from explosive cannabis stocks like these:
5,950% on Novus A&D Corp.
4,500% on Cannabics Pharmaceuticals
4811% on Abattis Bioceuticals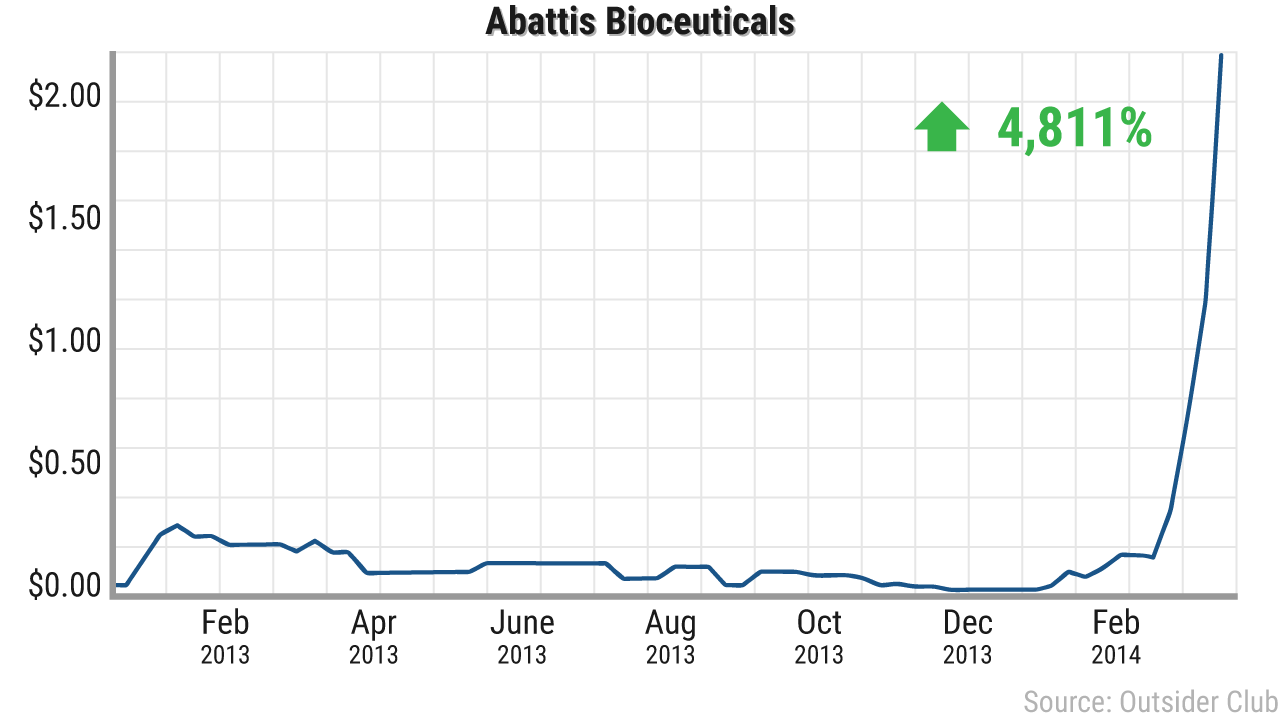 1,850% on American Cannabis Company
17,400% on Agritek Holdings
Again, these all happened before Patent 507 expired.
This time around, the gains stand to be even more ridiculous...
Because we're currently at the beginning of the single-greatest development the cannabis industry has ever seen.
We're in uncharted territory here.
Not only do we have a red-hot industry ripe for the picking...
But it's now been coupled with a prolific patent expiration that stands to send things to dizzying heights.
In short, this is a perfect storm for profits.
Here's why...
When Patents Expire... People Get Insanely Rich
In 1987, Eli Lilly was issued a patent for a drug it created known as Prozac.
Today, the name is world-famous.
But in 1987, no one had ever heard of it.
And Eli Lilly guarded its patent, much like the U.S. government jealously guarded Patent 507.
In short, Eli Lilly — thanks to its own patent — had almost full control over the antidepressant market.
It was essentially the only player in the game, and its patent ensured no one else would be able to join it for decades.
But in 2002, the patent for Prozac expired.
Once that happened, there was no going back.
Eli Lilly couldn't renew the patent, and it opened the books for new companies to join the race.
And when that happened, investors made an absolute killing.
One of the companies that skyrocketed was Lundbeck.
It came out with a drug known as Lexapro, and its stock went on a tear.
Investors had the chance to rake in 207% gains...
But it wasn't the only opportunity.
Pfizer also jumped in the ring with its own drug — Zoloft.
Then this happened...
Shares of Abbott shot up by 667%.
Then there was GlaxoSmithKline.
It developed Paxil, and it was a massive success.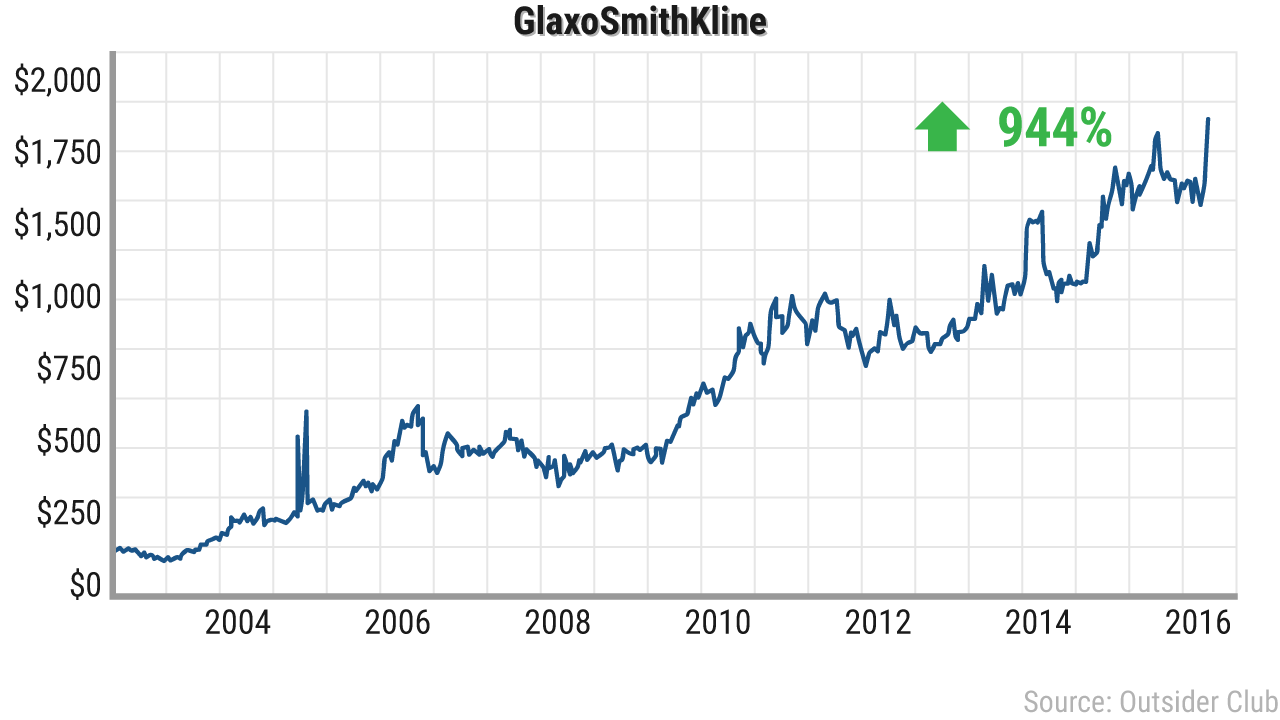 All told, the stock soared by 944%.
Nearly 10 times your money. On just one stock.
All of this happened immediately after Eli Lilly's patent expired.
It happens time and time again.
EVERY time a patent expires, people tend to get insanely rich.
But get this...
All of the gains I just showed you occurred in the pharmaceutical market.
It wasn't red hot like cannabis is today.
So when I say we're in uncharted territory here, I'm not exaggerating.
One of the most powerful patents in the world just expired...
AND it happened in the fastest-growing industry on Earth.
It's a recipe for MASSIVE profits.
I'm talking 10... 50... even 80 times your money.
"It's an absolute gold rush"
— Massachusetts attorney John Scheft
So far, 33 states have legalized medical marijuana and 10 have legalized recreational Marijuana.
And that's just the U.S.
All together, 19 countries have legalized marijuana in some form.
Canada recently legalized it nationwide, and in the first year, the government made $8.2 billion.
One fact is true of almost every market.
The bigger the reach, the bigger the gains.
And the gains in cannabis have been incredible.
Even corporate America is taking a piece of the action.
Recently, Constellation Brands — a beverage company — invested $4 Billion in Canopy growth...
Marking the largest corporate investment in the cannabis market ever.
Even chains like CVS Pharmacies, Rite Aid, and Walgreens are getting in on the action.
CVS recently partnered with Curaleaf — a cannabis therapeutics company — to supply all of its locations with cannabis products...
Creating the largest cannabis distribution chain in the world.
Everyone wants a piece. And it's just the tip of the iceberg.
So what does this mean for you?
Money. Potentially life-changing amounts of it.
"New millionaires and potential billionaires are about to be made."
— Troy Dayton, industry CEO
Consider this...
Even before the expiration of Patent 507, the global cannabis market was projected to hit $146 billion by 2025.
But that's a drop in the bucket compared to what it could be worth now.
And it's all thanks to the expiration of Patent 507.
So what is Patent 507, exactly?
It was a license the U.S. government used to control the medical developments of a cannabis molecule known as CBD.
And without a doubt, CBD is an absolute game changer.
Harvard Medicine calls it a "wonder drug" and "the new penicillin"
CBD is being used to treat some of the world's most deadly and serious diseases...
Alzheimer's
Parkinson's
ALS
Epilepsy
Dementia
Arthritis
Cancer
Anxiety
Chronic Pain
The U.S. alone spends more than $780 billion treating these diseases every year.
And there have been more than 23,000 published studies showing the effectiveness of CBD treatments.
Yet the government used Patent 507 to block almost everyone from getting in on the action.
But now that it's expired, a whole new playing field has opened up.
And we're looking at a $10 billion industry that's soon to be worth as much as $800 billion.
Here's why...
According to the Harvard NeuroDiscovery Center:
300 million senior citizens suffer from Arthritis
5 million suffer from Alzheimer's
1 million suffer from Parkinson's
300,000 suffer from Multiple Sclerosis
And CBD has proven to be one of the most effective treatments.
Now, there are 618 million senior citizens worldwide.
So if even just 1% of them turned to CBD — which is now extremely possible thanks to the patent expiration — we're looking at driving the cannabis industry to new heights.
But here's the best part... 1% is extremely conservative.
In a new survey from Brightfield Group and HelloMD that compared the use of CBD to traditional medications:
42% of the CBD users said they had stopped using traditional medications like Tylenol pain relievers, or prescription drugs like Vicodin and had switched to using cannabis instead.
80% said that they found the products to be "very or extremely effective."
Think about that for a second. 42% stopped using traditional medications and switched to CBD.
Almost half.
And that's based on just the medical side of things. This doesn't even include things like CDB supplements for people of all ages, beverages, edibles, lotions, and vapes.
This makes $800 billion look like a conservative estimate...
Meaning this could be the most incredible investment opportunity we'll ever see.
And for years, Patent 507 blocked any of this from happening.
Until April 21, 2019.
When Patent 507 expired, it sparked a global revolution.
Now tens of millions of people who suffer from countless health problems will have unprecedented access to new treatments.
This is similar to what we saw when the Prozac patent expired, like I showed you earlier.
Only this is much bigger in terms of the tidal wave of cash that's bound to hit in the coming weeks.
Imagine one investment turning $5,000 into more than $1 million.
Well, that's now possible...
The Marijuana Revolution
And some of the biggest names in the medical community are jumping on board the CBD train...
Dr. Sanjay Gupta, CNN's Emmy-winning medical expert, has done two special documentaries on medical cannabis.

Gupta proclaims: "It's time for a medical marijuana revolution."
He's not alone either...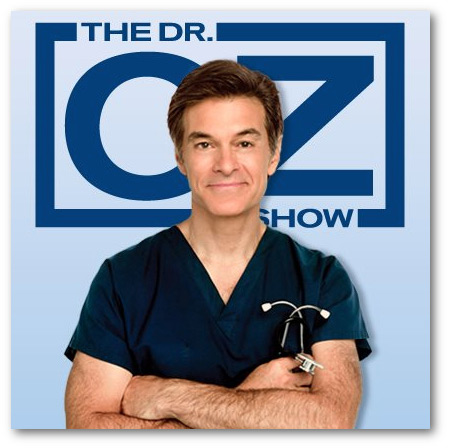 TV medical expert Dr. Mehmet Oz believes medical marijuana "should be widely available," as it's "hugely beneficial."
Universities are also sitting up and taking notice...
Oxford University, one of the top schools in the world, recently launched a multi-year, multimillion-dollar study on medical marijuana.

Thomas Jefferson University, founded in 1825, recently announced a center for medical cannabis.
The college will focus on offering accredited educational courses for physicians and pharmacists.
The science is out there, and support is flooding in.
Cannabis is here to stay, and CBD is leading the way.
And now that Patent 507 has expired, a new generation of CBD treatments will hit the shelves, doctors' offices, and pharmacies.
"It's irresponsible for the medical community NOT to offer this..." says Dr. Gupta.
Thing is, now it can. And will.
How Much Do You Stand to Make?
So the real question here is how much do you stand to make thanks to this unparalleled opportunity?
Well, as I've mentioned... we're in uncharted territory.
But there is one bit of history we can look at...
In November 2017, GW Pharmaceuticals created a drug known as Epidiolex.
It's a medication that uses CBD to treat seizures.
And it was so effective — and needed — that the government actually allowed the company to sidestep its patent and market the drug.
The results were astounding...
The drug worked as advertised, and is on pace to be worth $2.2 billion per year by 2025.
But there was also this...
Once investors caught wind of what was going on, the company absolutely exploded.
The stock skyrocketed by 1,105% in just 10 months.
That's enough to turn every $5k invested into $60,250.
And this is all due to just one drug from one company, before Patent 507 expired.
Now, the vault is wide open.
Anything could happen.
Could you really expect gains of 1,000% or more?
Absolutely. In fact, I believe you could expect even more.
And there will be dozens — even hundreds — of companies out there taking advantage instead of just one.
It's insane.
The only catch is this: You must act quickly.
There's no time to lose with this opportunity.
How do I know?
Because I'm Jimmy Mengel, and I've been following the marijuana market for close to a decade now.
And I've also uncovered three stocks that are primed to pay out absolutely massive gains.
But before I get into the names of these companies, let me briefly tell you a bit about how I operate...
These 3 Companies Could Be 10 Times More Lucrative Than Anything I've Ever Recommended
I've been at the forefront of this explosive industry for close to 10 years now...
Years before the mainstream media caught on... and eons before any of our competitors had any idea what was going on.
I've traveled the world in the name of uncovering THE hottest pot stocks on the planet.
This includes...
Trips to leading marijuana firms in hot spots like California, Colorado, and Canada...
Sitting down with CEOs and founders of the world's most exciting and profitable cannabis companies...
Speaking to famous cannabis advocates like TV host Montel Williams, former NFL offensive lineman Eben Britton, and even Gene Simmons from the band KISS...
Of course you might already know me by name.

I was invited to CNBC'S Closing Bell to speak about stocks...
I've also written countless articles and conducted dozens of interviews with well-connected insiders.
In fact, during the last election, I predicted:
"Investors will see the writing on the wall. They'll see a major election in 2016 that guarantees a shift in policy.
They'll see dozens of states likely to pass legalization bills in November.
And they'll snap up shares of marijuana companies in a frenzy... driving share prices up 1,000% or higher.
You need to move right now, because these stocks will start surging long before pot prohibition is officially over."
And I hit the nail on the head.
Leading up to election night, American Cannabis jumped 2,066%...
And Agritek Holdings exploded for gains of 5,800%
My predictions were spot on.
And if you've followed me since then, you'd have witnessed an incredible string of winners...
709% — Cronos Group Inc.
436% — Aurora Cannabis
484% — Canopy Growth
457% — Innovative Industrial Properties
266% — CannaRoyalty Corp.
And this is just the tip of the iceberg.
There is FAR more to come.
And I don't say this to brag.
I simply want you to see how serious I am when it comes to pulling in massive gains from explosive marijuana companies.
I've got THREE of them to share with you today.
And if my track record is any indicator, we're looking at some HUGE gains here.
The Cannabis Craze Hits Record Numbers
In addition, cannabis has never been more mainstream.
Look no further than world-famous songwriter Willie Nelson.
It's no secret he's been a lifelong advocate of pot...
But he was also very much against Patent 507 because of the restrictions it placed on the cannabis market.
You can see here, a "protest" photo he posted on social media to raise awareness.
Of course, he doesn't have to worry about that any longer because, as you know, Patent 507 just expired.
Not only that, but Willie recently introduced a line of CBD-infused coffee beans in an attempt to cash in on the beverage craze.
And he's not the only one touting the effects...
Morgan Freeman uses CBD to treat his fibromyalgia.
And Michael J. Fox, having long suffered from Parkinson's disease, uses cannabis to ease his symptoms.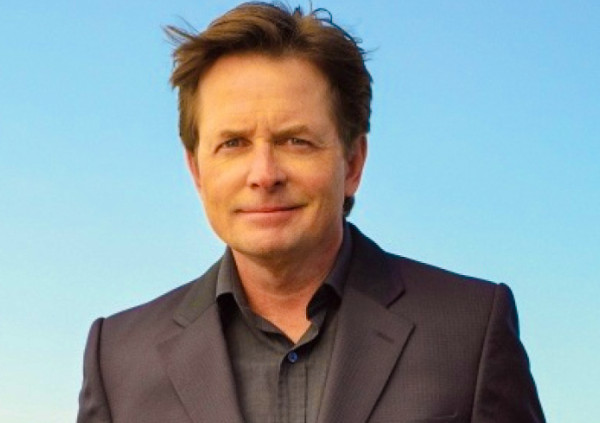 The list of famous people lining up in support of cannabis goes on and on...
Former boxer Mike Tyson is currently developing a marijuana farm called "Cannabis Resort"
Choreographer and dancer Mandy Moore uses CBD treatments to ease her chronic foot pain
Actor Busy Phillips uses CBD gummies to treat her anxiety
Whoopi Goldberg has her own CBD brand
Tom Hanks teamed up with Cornell University to study how CBD can help people with Type 2 Diabetes
Actress Olivia Wilde uses CBD lotions regularly
Singer Melissa Etheridge used cannabis products to ease the side effects of her breast cancer treatments
And it goes on and on...
So it should be no surprise that nearly 23 million Americans already use CBD in some form.
As I've said, the cannabis industry is the fastest-growing industry on Earth.
Couple that with the expiration of Patent 507, and it's a perfect storm for raking in massive profits.
There's never been a better time to get into cannabis stocks.
And I have THREE that stand to go vertical at any moment...
Cannabis Power Play #1


AN UPLISTING IS IMMINENT

The first company almost single-handedly started the CBD craze with a revolutionary epilepsy treatment.

The only problem was that Patent 507 stood in the way.

But now, this company has free reign to become the "cannabis king" it rightfully deserves to be.

And when I say its epilepsy treatment is revolutionary, that's no overstatement.

Already, it's met with critical acclaim for treating a five-year-old girl who has one of the most severe forms of epilepsy in the known world.

She was having nearly 300 seizures per week.

But after using this company's treatment, the number of seizures she had was reduced to zero.

That's right. From 300 seizures to zero thanks to a single treatment.

So it shouldn't be any surprise that this company is on the fast track to becoming the #1 CBD brand in America.

Already, its line of products is sold in over 4,000 retail locations.

On top of all this, there's imminent news that this company will be uplisted to the NASDAQ.

That alone could propel this company to 300% gains or more almost overnight.

Thing is, once this news is official, there's no going back...

And you want to be in before this happens.

Otherwise you'll miss out on the biggest potential gains.
Cannabis Power Play #2


BACKED TO THE TUNE OF $12 TRILLION

The second company I'd like to share with you, and perhaps the most explosive, has its hands in literally every aspect of the CBD industry...

EVERY market that CBD touches is connected to this company.

This includes monster markets like these...
Beverage — $108 billion
Agriculture — $992 billion
Food — $2 trillion
Health Care — $3 trillion
Medical — $7.7 trillion
And that's just for starters.
But it boils down to this: Moving forward, there won't be a CBD product in the world this company isn't connected to.
You see, it's responsible for testing and approving all of the crops that grow CBD.
It's essentially the FDA for the CBD market.
Every farm growing CBD must have tests performed to ensure safety.
And this company is the go-to firm.
Right now, it's opening testing facilities in every state where cannabis is grown.
Two of the most recent are in Kentucky and South Carolina.
It's not just a force in the U.S., though.
In addition to the state and local contracts it's amassed...
It's also partnered with governments in Jamaica, Australia, and South Africa.
And it seems like more deals are popping up every day.
Of course, that's what happens when you're the face of one of the fastest-growing markets on the planet.
Cannabis Power Play #3


$30 MILLION PER YEAR

The last company I want to show you is absolutely crushing the insanely popular vape market.

Many CBD users don't want to inhale the harsh smoke or deal with the burning sensation of smoking marijuana.

So, in huge numbers, they're quickly turning to the much milder and more enjoyable vaporizer experience.
In fact, the numbers are so huge that the vape industry is the fastest-growing segment of the cannabis market.
Already, this company is the #1 vape brand in the most competitive cannabis market in the U.S. — the state of Washington.
But it has a far greater reach than just the one state...
It's also expanding into:
California
Oregon
Nevada
Arizona
Colorado
New York
Massachusetts
Florida
Illinois
And while it specializes in innovative vape designs and devices, it also has its hands in several CBD products and high-end edibles.
It's also taking over the competition... literally.
It just purchased five small startups that will drastically expand its operations, adding $30 million to its revenue every year.
In short, this is one of the only companies that will be able to meet the rising demand the market will have for CBD vaporizers.
On top of that, its technology is patented. So it's the ONLY one that can use its innovative designs.
And I think you remember how powerful patents can be.
But like the other two companies, time is of the essence.
The cannabis market moves FAST.
So you must take action on these stocks before they start moving.
I know from experience that this can happen seemingly overnight.
And this time we're talking the chance at 10... 50... even 80 times your money.
So let me show you how to get in today...
You Could Have Made 3,375%
As I mentioned earlier, my name is Jimmy Mengel.
I work with the Outsider Club to bring hundreds of thousands of readers the latest news and breakthroughs from the marijuana industry.
Most importantly, I help readers just like you get in on the most lucrative pot opportunities.
I recommended my readers get in on Canopy Growth Corporation shortly after I became the first newsletter writer to visit its facilities.
This was way before anyone else was talking about the opportunity.
The company was expanding its pot growing operations at lightning speed. And in just a few years, my readers could have booked a 3,375% gain.
Then there's Future Farm Technologies.
In June 2017, it was just beginning to break ground on a 10-acre greenhouse in Florida that would supply the Sunshine State's retirees with medical marijuana.
By December, the stock had delivered a 428% return for my readers.
Cronos Capital Group offered my subscribers a 380% gain on the back of an announcement to build the largest indoor cannabis production facility in the world.
Imagine what scoring those kinds of regular, consistent gains would do for you and your bank account.
I personally know just how life changing these kinds of winners are because I regularly hear from everyday investors just like you.
Patrick K. recently wrote in to say...
I was in a savings program at work for 36 years and never came remotely close to Mr. Jimmy Mengel's first tip. I doubled my money! Bless you Jimmy looking forward to a great relationship in the future.
There's also Roy F., who sent over a note saying...
I am really happy to continue my association with Jimmy Mengel... over the last 30 years [I've] tried a lot of different financial newsletters and they've all lost me money. I started [with Jimmy] in March 2015 and now have stakes in 18 companies that show a very handsome profit!
Can you imagine opening your stock portfolio and seeing no fewer than 18 winners?
That's the opportunity on the table for you today. Because I have a proven track record of choosing winning pot stocks time and time again.
Don't just take my word for it.
Here's what Cless K. said...
Bought in on Canadian and UK marijuana stocks about a year ago and have almost doubled my money! I can only see it getting better. In for the long haul.
Cris B. did even better...
I made out like a bandit with one tiny marijuana stock. I got in a little late @2.12 per share which I thought was a little high but over the last few weeks I earned 400% (some made 800%) and I sold half as Jimmy suggested. I can't believe it! My first stock in 20 years and it paid off big. Now I'm taking part of my earnings to get a Lifetime Membership! Thanks Jimmy! I can't wait to see what's next.
And Johnny Ray S. almost tripled his money...
Thanks for the million-dollar idea Mr. Mengel. You Rock! We just [booked a 194% gain].
But, look, this is only the start of the pot fortunes on the table for early investors.
It doesn't matter if you missed out on any of the gains that have come before. Because today you have a rare second chance to get in on the next windfall of pot profits.
And it starts with the three companies you'll find inside my special report:
"The End of Patent 507: How to Bank 80 Times Your Money on 3 Explosive Cannabis Stocks"
You're going to get this report for FREE... but that's not all.
I'm also going to help you...
Get in the Front Seat for the Next Wave of Pot Profits With The Marijuana Manifesto
Remember, I've been hunting marijuana opportunities since the industry was still in its infancy...
I've shaken hands with many of the cannabis insiders who have delivered triple- and quadruple-digit gains to fast-moving investors...
And I've built up one of the most extensive networks of movers and shakers in the space...
So allow me to be completely honest with you...
This sheer quantity of experience is absolutely crucial to make money in pot stocks.
Without it, it's hard to avoid the pitfalls and junk that litter the space.
But with it, you can uncover and ride high-quality marijuana firms to your own personal riches.
And that's exactly why I'm opening the doors once more to The Marijuana Manifesto.
It's the only place you can get my full research on the most lucrative opportunities in marijuana investing hiding in the market right now....
It's where I recommend pot stocks that are wound up like a coil and on the brink of exploding higher.
Some have even called it an "unfair advantage" for those looking to make their fortune.
That's because it's the "full package" — giving you everything you need to scoop up the biggest winners over the next 12 months.
Here's what you'll get:
At Least One Brand-New Pot Stock Poised to Take off EVERY MONTH!
I'll leverage my rolodex of industry insiders, experience, and deep-dive research to bring you the highest-potential pot stock that could soar 10x, 50x, even 80x your money, every single month.
Weekly Pot Portfolio Updates. Every week, you'll get at least one new issue of The Marijuana Manifesto complete with a full analysis on what's happening with the stocks you own. You'll get my full thoughts, updates on the cannabis market, and a full breakdown of the latest news from our portfolio.


Regular Pot Profit Alerts. We're not looking to buy and hold for the next 30 years. We're looking for rapid, outsized gains that can turn $10,000 into $30,000 or better. I'm always monitoring our portfolio and if it's time to cut loose or take our profits, then I'll email you with crystal-clear instructions on what to do next.


Access to All of the Marijuana Manifesto Special Reports. Sometimes an opportunity is so time sensitive, I'll create a special report for my research. You'll receive an alert as soon as it's in your members' area so you can get in on the ground floor before the mainstream catches on.


White-Glove Treatment from My World-Class VIP Support Desk. If you have a question about your membership or any other concerns at all, my VIP team is ready to help. It can be about anything whatsoever. All you have to do is pick up the phone or send an email and we'll take care of you.


Plus... Bonus subscriber-only Q&A sessions, transcripts of conversations with industry insiders, video tours of marijuana facilities worldwide, and much more!
And of course, the moment you agree to take a test drive of The Marijuana Manifesto, I'll send you "The End of Patent 507: How to Bank 80 Times Your Money on 3 Explosive Cannabis Stocks" absolutely free.
Inside, you'll find ALL the details you need to get in on this opportunity before 99% of investors.
Simply put, The Marijuana Manifesto is how you can stake your claim on the explosive profits we're going to see over the next 12 months.
Sound good?
Well, there's two more explosive opportunities you're going to get today, at no extra cost...
Pot Stock Bonus #1: "Licensing Profits From the Qualcomm of Pot"
...How You Can Get Rich off 'Pot Royalties'
Imagine doing the work once, and getting paid FOREVER.
That's exactly how Qualcomm has delivered 6,984% gains to investors. You see, every year it collects $1.2 billion in royalties from companies using its tech.
And now this same business model is being rolled out across the pot industry...
A group of master growers is behind a $2 stock that collects "pot royalties" by helping other producers increase the yield of their marijuana harvests.
Right now, this tiny $35 million firm works with 62 clients in North America. But that's about to change...
It's ramping up its operations and taking on new customers at lightning speed. Just recently, it signed 10 brand-new clients.
And it's showing no sign of stopping.
Which is good news for you because if this firm locks down just 2% of the market, that could mean a $100-million-plus-per-year business. Or nearly three times its current market cap!
You'll get the full details inside "Licensing Profits from the Qualcomm of Pot" when you trial run The Marijuana Manifesto today.
I'll show you how to join in just a moment, but first...
Pot Stock Bonus #2: "Willy Wonka of Pot: The Safest Stock in the Industry Offering Double-Digit Growth."
...Ride This Stock As It Goes International
In 2008, a chocolate factory closed and laid empty for years, until one ambitious pot company took over and created the most impressive growing operation in the world.
It sits at the heart of the $1.7 billion Canadian medical marijuana market, but that's not why you need to invest TODAY.
It's because the company is aggressively entering a market 32 times bigger.
You see, relaxing medical marijuana laws around the world has created a booming export market for pot. It's worth around $55 billion annually.
And the CEO of this firm has told me personally it's his number-one priority to help supply the world with cannabis and make his investors money.
That's exactly why this company is looking at more than double-digit growth over the coming weeks and months...
And the full details are inside your second FREE report: "Willy Wonka of Pot: The Safest Stock in the Industry Offering Double-Digit Growth."
But along with these two bonus reports and "The End of Patent 507: How to Bank 80 Times Your Money on 3 Explosive Cannabis Stocks"
I'm also going to give you three important supplements when you trial run The Marijuana Manifesto today...
Pot Stock Profit Supplement #1
"A Decade of Marijuana-Investing Experience in 30 Minutes:
The Science of Picking Explosive Pot Stocks."
You'll be taken under the hood of how I uncover the most profitable cannabis companies on the market today. You'll have everything you need to find your own lucrative pot stocks in just 30 minutes.
Pot Stock Profit Supplement #2
"The Marijuana Industry Dissection."
You'll get an in-depth analysis of every corner of the pot market, beyond just the smokable flower. In just one short read you'll know everything you need to start reaping riches from this exciting market.
Pot Stock Profit Supplement #3
"The Pot Law Calendar."
Each new state that rolls out legal marijuana provides a trigger for pot stocks to shoot higher. This calendar will keep you on top of the key dates around cannabis laws across the country. You'll be able to access this calendar in your members' area, where it's updated monthly.
Securing these bonuses is easy. My team will send you everything as soon as you agree to start a trial run of The Marijuana Manifesto. So here's...
How to Join The Marijuana Manifesto Today
Remember, today you have the opportunity to get in on a cutting-edge pot stock while it's still on the ground floor...
BEFORE anybody has a chance to bid up the stock.
It's only a matter of time before the "End of Patent 507" becomes mainstream news and the gains are taken off the table for everyday investors.
That's why it's so crucial you get your hands on and read "The End of Patent 507: How to Bank 80 Times Your Money on 3 Explosive Cannabis Stocks"
And everything else you're going to receive...
Of course, I can't give this information away for free...
Given the cost of my firsthand research, flying to California, Colorado, Canada, and other major marijuana hubs...
Along with the thousands of hours I've dedicated to understanding every corner of this next great American industry...
We're talking about reading every line of investor presentations, trawling through financials, decoding bills moving through state legislature all with one eye on D.C., and interviewing CEOs, CTOs, CFOs...
The deposit I'm asking of you today is just a fraction of what it's worth.
I'm aware I could charge upward of $10,000 for this research.
There's simply no one else with my experience or contacts in the industry. And the bigwigs on Wall Street would be more than happy to pay top dollar for my work.
But I'm not in this business to help New York traders buy another home in the suburbs.
I'm here to help you.
Which is why the team at Outsider Club and I have done everything we can to make this as affordable for the everyday investor as possible.
So you won't have to pay $10,000...
Or even $5,000...
You'll pay just a fraction of what just one of the gains you're set to enjoy over the year could deliver.
To see your full discount — simply click over to the order page right now.
Sound good? Then here's where it gets truly amazing...
You Make Money or I Work for You for FREE
(a $1,999 Value)
I can tell you right now, I've never seen three pot stocks with this much potential to dominate the market and become true titans.
That's why I'm absolutely confident that these stocks are set to grow as much as 8,000% any day now.
And because I'm so confident these stocks will make you much richer...
I'm going to make you a promise:
If at least one of these stocks doesn't double within 12 months, I'll give you a free year of The Marijuana Manifesto.
Every other recommendation you'll get from me over the year could quadruple... but if one of these three companies doesn't AT LEAST double your money, then I'm going to give you another FULL YEAR of membership to The Marijuana Manifesto.
That's like getting handed a $1,999 check.
Even though no one can predict the future, I'm certain these stocks will go vertical in just a matter of months.
If you're ready to join, you can click the "Subscribe Now" button below. But there's still one more bonus I want to give you for joining today...
Enjoy a Free Year of the Brand-New "Quarterly Medical Marijuana Dispatch"
The next wave of pot fortunes is going to be bigger than anything we've seen before...
And I'll be bringing the opportunities directly to you inside The Marijuana Manifesto.
But to give the most cutting-edge medical pot companies the attention they need to make you much richer, I've created the "Quarterly Medical Marijuana Dispatch."
Inside each issue, you'll get the full details on how cannabis is being used to cure some of the world's most common and deadly diseases...
...the early-stage companies to watch...
...and most importantly, the firms that are about to rocket higher and take your money with them.
Again, this is a brand-new publication you're getting, at NO EXTRA COST, for taking out your trial run of The Marijuana Manifesto today.
Sound good? Then click the "Subscribe Now" button below.
Because...
It's Time to Make a Decision...
Right now this situation is deep under the radar.
Only a handful of institutional investors are aware of the stock.
But... with each passing day — more and more investors are hearing this story. Before you know it, the stock will start spiking up... eliminating our opportunity.
That's why it's so important you act today and lock in your position.
If you act in time — you could turn every $10,000 into $790,000
The details are inside your FREE copy of "The End of Patent 507: How to Bank 80 Times Your Money on 3 Explosive Cannabis Stocks"
My team will send it to you as soon as you join today.
But a word of warning — if you pass on this opportunity today...
I can guarantee you'll miss out entirely...
You'll watch the next wave of pot fortunes come... and go...
You'll see other investors pay off their homes... secure their retirements... even take the kinds of worldwide trips you've dreamed of... While you're no better off.
So don't waste a minute.
Click "Subscribe Now" below to be taken to the secure order form page. Fill in your details, and I'll see you on the inside.
Again, you must act today.
If you want to profit as much as 8,000% as these tiny firms use the end of Patent 507 to:
Treat diseases like Alzheimer's, Parkinson's, epilepsy, AND millions of others


Standardize CBD testing globally


Grow into America's #1 CBD vape brand
Then you need to subscribe now.
As soon as you do, my team will send you everything you need.
Godspeed!

Jimmy Mengel
Investment Director, The Marijuana Manifesto